Events: 2021-2022 In Review
Harvest Wine & Food Festival
November 4-7, 2021
HARVEST WINE & FOOD FESTIVAL REVENUE
$141,777
---
Galentine's Fundraiser
November 5, 2022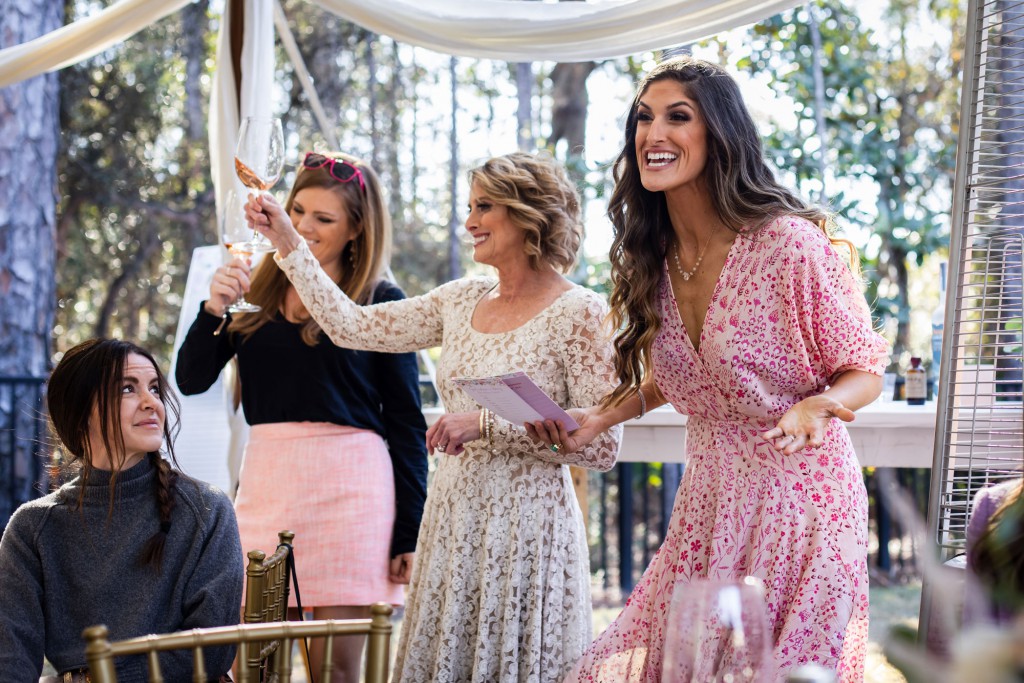 On February 5, DCWAF hosted its first fundraiser designed specifically to help young girls in our community at the home of Tiffany Edwards. DCWAF charity partners were invited to submit a special grant request to fund either a new or existing project for young women in need. With a goal of $30,000 and six charities requesting support, DCWAF board members Jeanne Dailey, Tiffany Edwards, and Lane Redding created the inaugural Galentine's Day Fundraiser. The women's only fundraiser exclusively utilized female-owned businesses for event production and included an engaging keynote from Good Grit Founder Laura Quick. The sold out event raised an astounding $65,400 in one afternoon, doubling DCWAF's goal for this first year event.
GALENTINE'S REVENUE
$65,400
---
17th annual Destin Charity Wine Auction presented by the Jumonville Family
April 22-24, 2022
Currently ranked #5 in the country by Wine Spectator Magazine, The Destin Charity Wine Auction weekend has been recognized in the "Top 10 U.S. Charity Wine Auctions" by the magazine for the last 10 consecutive years. For the first time since the pandemic began, DCWAF was thrilled to welcome guests back to the tent for a fully in-person auction experience. The excitement was palpable amongst the sold-out crowd of 600 attendees, and more money was raised for children in need than ever before in the history of DCWAF.
After raising a record-breaking $3.8 million during the auction weekend, local philanthropist and auction presenting sponsor, Ryan Jumonville made a surprise late donation of $200,000 to bring the total amount fundraised to $4 million.
LIVE AUCTION REVENUE
$2,436,379
SILENT AUCTION REVENUE
$330,025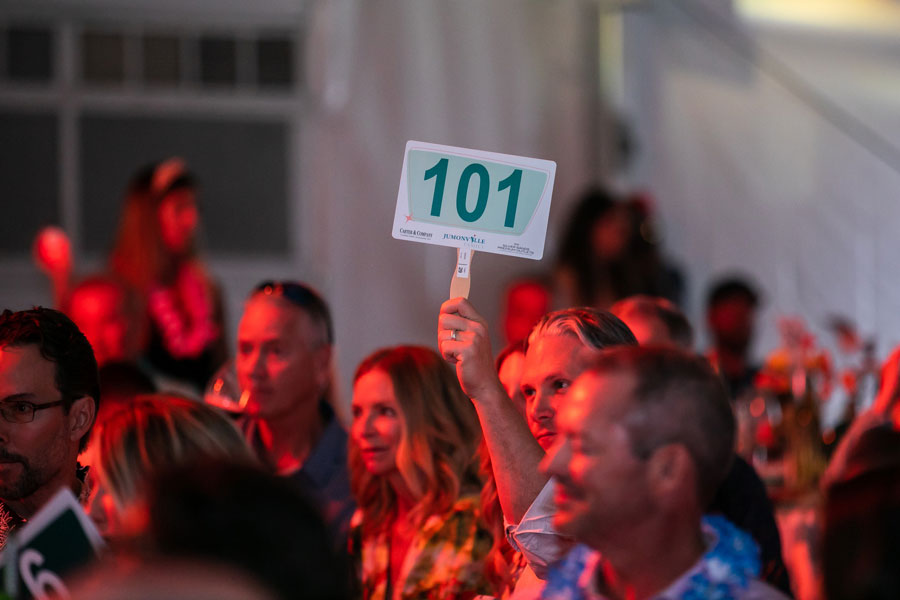 Paddle Raise
A tradition Destin Charity Wine Auction Foundation is particularly proud of is the "Paddle Raise." The year Destin Charity Wine Auction Foundation was created, Chan Cox, DCWAF founder, lost his 30 year old son, Clinton, to the devastating effects of addiction. A memorial fund was created to bring awareness and build a legacy for Clinton from the proceeds of a paddle raise at the live auction. This year, DCWAF broke from tradition and raised money for all 16 benefiting children's charities rather than dedicating the paddle raise to one, specific charity. For the first time, the first $65,000 raised through the paddle raise was matched by Bill & Cheryl Stegbauer, Stephen & Joan Carter, and the Alys Beach Foundation.
$360,660
PADDLE RAISE REVENUE
---
---
PATRON DINNERS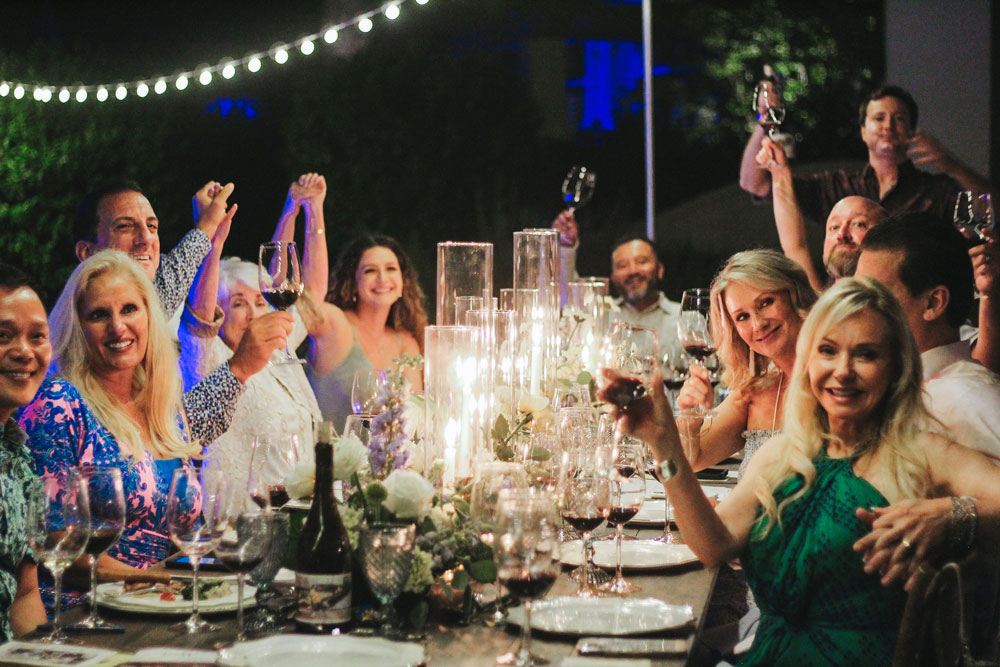 During the Wine Auction weekend, ten Patron Dinners were held in notable restaurants and private homes in the area. These dinners pair celebrity chefs with participating vintners to create a memorable dining experience for every attendee. The Foundation is especially thankful to the Patron Hosts who opened the doors to their homes and restaurants and set the stage for the auction weekend.
"It is our hosts who create the anticipation for the auction. It is our hosts that take such great care of our vintners and chefs, and it is our hosts who start us off with great auction revenue from their dinners. Each is an amazing contributor to the success of our mission and truly a force for good in our community."
— John Russell, DCWAF President
TOTAL PATRON DINNER AUCTION REVENUE
$723,235
PATRON DINNER HOSTS
George & Stephanie Brannon, Jr., Jeff & Cindy Garrard, and
Robért & Shelly Hinojosa at Churchill Oaks
Christine Carter & Ken Bryant
Stephen & Joan Carter at Seagar's Prime Steaks & Seafood
Ben & Tiffany Edwards with Jeanne Dailey & Jay Nettles
Cory & Hillary Fosdyck at Ovide
Tom & Dana Saffel at THE CITIZEN at Alys Beach
Bill & Cheryl Stegbauer at Bijoux
Bert & Sue Trucksess with Max & Kay Watson
Randall & Maria White at Vin'tij Food + Wine
Jack & Candis Wilson
LIVE AUCTION CATERING
Swiftly Catered
---
celebrity vintners
The following wineries generously donated to the 17th Anniversary Auction.
Shirley Roy & Bryan Zupon – Roy Estate – Honorary Vintner
Kevin Hague – Barnett Vineyards
Greg Brewer – Brewer-Clifton
Jill Delariva Russell – Cambria Estate Winery
Erik Ackerman – Cardinale
Todd Newman – Dakota Shy
Jay McDonald – EIEIO Winery
Lizz Cintron – Fisher Vineyards
Ric Forman – Forman Vineyard
Ted Henry – Groth Vineyards and Winery
Luis Reyneri – Knight's Bridge Winery
Paula Kornell – Kornell Wine Company
Sam Lando – LANDO Wines
Pedro Vazquez & Savannal Reber – Law Estate
Stu Lerner – Lerner Project
Niccolo Maltinti – Marchesi Antinori
John Conover – Plumpjack Group
Dr. Madajah Revana – Revana Wines
Todd Kerlin – The Debate
Kirk Venge – Venge Vineyards
Jean Noel Fourmeaux – VGS Chateau Potelle
CRAFT SPIRITS PROPRIETOR
Freddie Noe
Knob Creek & Basil Hayden
---
CELEBRITY chefs
2022 HONORARY CHEF – Jack McGuckin – Bijoux – Miramar Beach, FL
Matthew Basford – Canoe – Atlanta, GA
Ignacio Bernal – Vin'tij Food & Wine – Miramar Beach, FL
Fleetwood Covington – Seagar's Prime Steaks & Seafood – Miramar Beach, FL
Tim Creehan – Cuvee 30A – Inlet Beach, FL
Drew Dzejak – The CITIZEN at Alys Beach – Alys Beach, FL
Cindy Hutson – Ortanique on the Mile – Coral Gables, FL
Emeril Lagasse – Emeril's Coastal – Miramar Beach, FL
Joelle Mollinger – Joelle's French Bistro – Skaneateles, NY
Dan Vargo – Fine Coastal Cuisine – Destin, FL

---
Other Events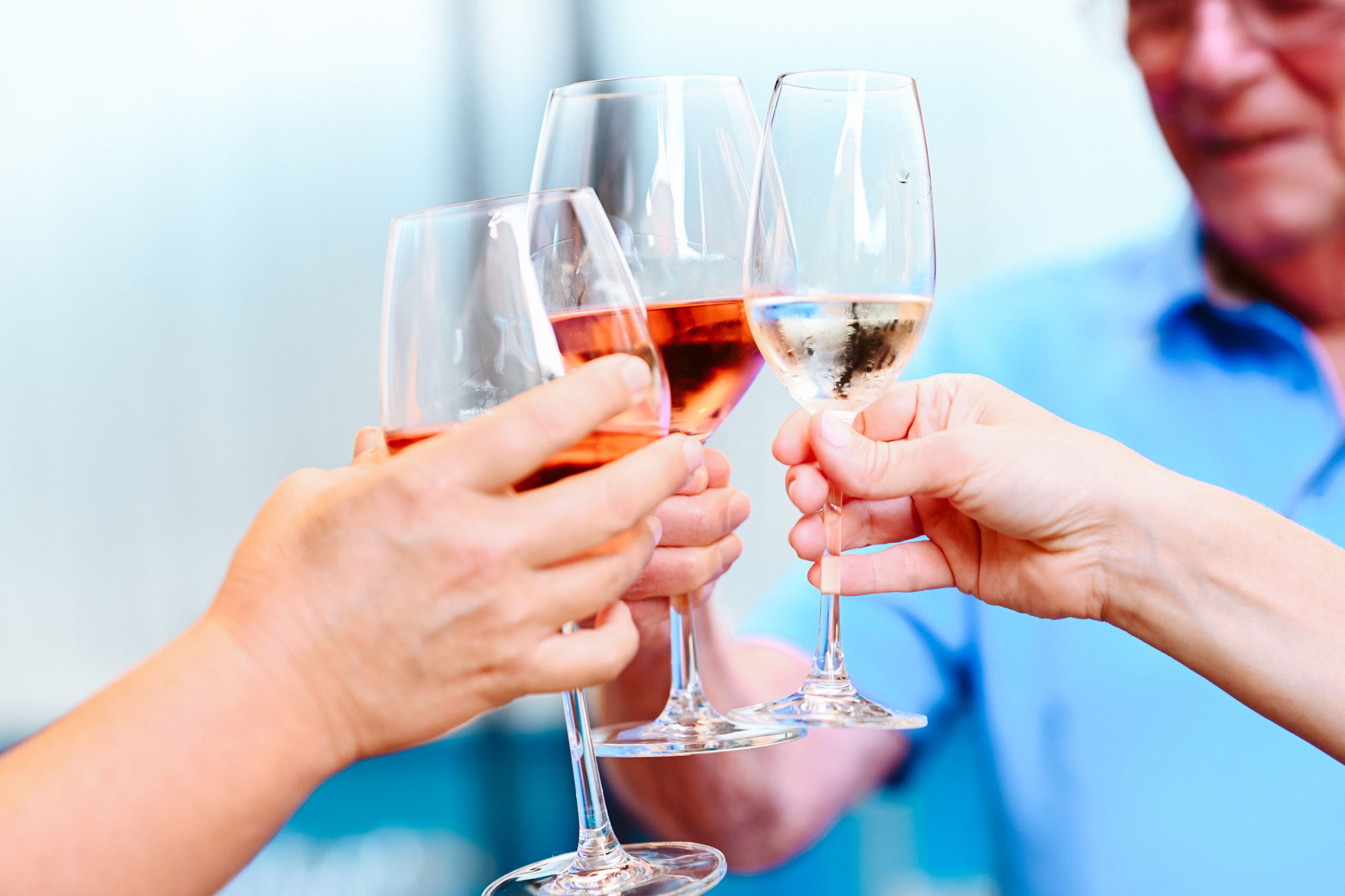 Marchesi Antinori Wine Tasting
September 20, 2021
In September, DCWAF hosted an educational tasting of Antinori wines led by Erik Saccomani and virtually by the legendary Alessia Antinori.