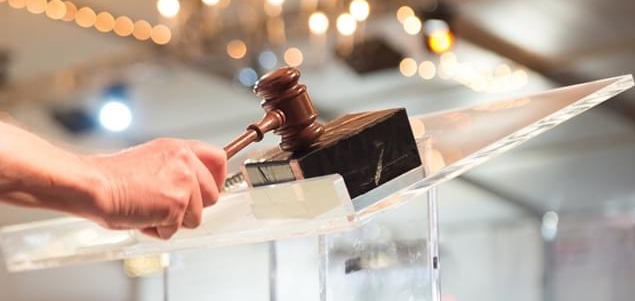 Paddle Raise
A tradition Destin Charity Wine Auction Foundation is particularly proud of is the "Paddle Raise." The year Destin Charity Wine Auction Foundation was created, Chan Cox, DCWAF founder, lost his 30 year old son, Clinton, to the devastating effects of addiction. A memorial fund was created to bring awareness and build a legacy for Clinton from the proceeds of a paddle raise at the live auction. Pathways For Change (PFC) is a faith based organization funded initially by Baptist Hospital in Pensacola, Florida. Since 2005, PFC has served hundreds of men in intensive substance abuse treatment. Their mission of Changing Lives, Reducing Crime, Building Futures is actively preventing heartbreaking losses. Since 2007, DCWAF has raised over $1,000,000 so men and their families could be set free to live lives free from addiction.
$51,700
PADDLE RAISE REVENUE
Top Selling lots
Magnum Force
The auction kicked off with the Magnum Force lot (50 autographed magnums from DCWAF vintners past and present), which raised $55,000.
Ultimate Honorary Retreat
Prior to the 15th Annual Auction, DCWAF has never had a lot generate more than $100,000 from a single sale. Raising a record-breaking $105,000, this once in a lifetime trip for three couples includes private airfare and stays at both Dakota Shy and Triple Creek Ranch with 2020 Honorary Vintner Todd Newman as your guide for the duration of your trip.
Little Dix Bay with the Phelps Family
The 2020 auction brought not one, but two record breaking lots in back-to-back order. Raising $100,000 was an immersive seven-night trip to Virgin Gorda with a member of the Phelps family and this year's Honorary Chef Tim Creehan.
Other Top Grossing Lots
An exclusive trip to Grand Cayman for the Cayman Cookout sold twice for $70,000, a trip to Sea Island complete with private airfare sold twice for $100,000, and a seven-night African safari sold for $50,000.
HOW TO DONATE LOTS: Contact Destin Charity Wine Auction Foundation at [email protected] or call (850) 650-3732
to submit your donation or request more information.
celebrity vintners
The following wineries generously donated to the 15th Anniversary Auction despite the move to a virtual format.