Westonwood Ranch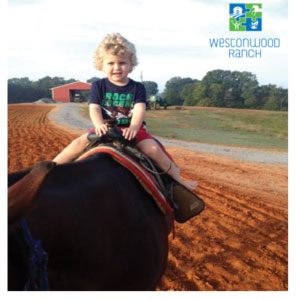 Destin Charity Wine Auction Foundation is excited to announce that it's adding a 16th organization to its lineup of supported Northwest Florida children's charities. Westonwood Ranch, a new nonprofit designed to fill the gap in transition services as young adolescents affected by autism enter adulthood, is located in Freeport and slated to open its doors in April of 2019.
Independence is a critical milestone in a child's development. This is especially true for children with autism and related pervasive developmental disabilities who often require more assistance to develop functional life skills. The mission of Westonwood Ranch is to provide a nurturing farm based environment for students with special needs to explore their full capacities and pave the way for productive, independent living. Benefits of utilizing a holistic farmstead model include opportunities for self -paced, diverse learning activities that are tailored to individual interest and skill level.
Westonwood Ranch emphasizes the importance of learning by "doing," utilizing an applied behavioral therapy approach to teach functional academics, personal and social skills, independent living and vocational skills. The heart of the program is rooted in the creation of an environmentally friendly, sustainable business enterprise which also serves as a valuable learning tool for students. With programs such as aquaponics farming, greenhouse farming of organic produce and production of Westonwood brand sauces, the opportunities for hands-on learning and job training is robust. Underscoring their commitment to a holistic approach to learning, Westonwood Ranch will also offer extra-curricular activities that promote socialization and enhanced self -esteem including art, music, recreational fitness, and therapeutic equine activities.